The coronavirus pandemic is affecting not just the health but also the livelihoods of people the world over. In Cotabato City, many from urban poor communities have been unable to work because of strict quarantine measures imposed across the Philippines midway through March 2020.
To help partner communities tap alternative sources of livelihood during the COVID-19 crisis, the Moving Urban Poor Communities Toward Resilience Project (MOVE UP) organised a mobile palengke (market) in five barangays of Cotabato City on June 13, 2020. This was also one way to make affordable, fresh, healthy food accessible to locals as they observe stay-at-home rules.
MOVE UP worked with the local government and two community savings groups (CSG), which are livelihood groups formed as part of the project's strategies to enhance urban resilience by improving financial literacy and making livelihoods more resilient. Members of the participating CSGs – who, before the pandemic, made a living by selling food products, tailoring, or working as housekeepers – sold fish, chicken, fruits, vegetables, and spices at the mobile palengke.
Pre-activity consultations and planning
Throughout the whole process, the CSG members were actively involved in decision-making, and there was always proper coordination with the local government.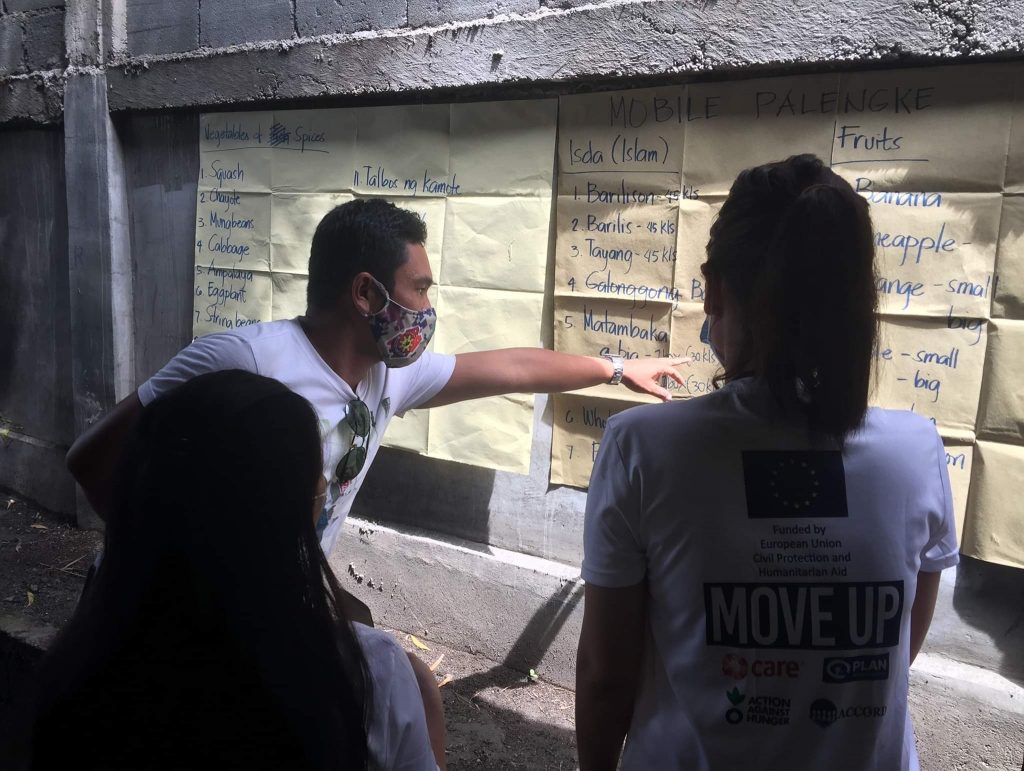 The first step was to conduct consultations with the relevant stakeholders. The team met with the barangay and city local government through the members of the project's Technical Working Group on Resilient Livelihood, and members of the CSGs. The next phase involved figuring out which commodities to sell, making the necessary logistics arrangements, looking for cost-efficient suppliers, and computing for potential revenue, among other planning-related tasks.
To promote the activity, city and barangay local governments worked together to help spread the word.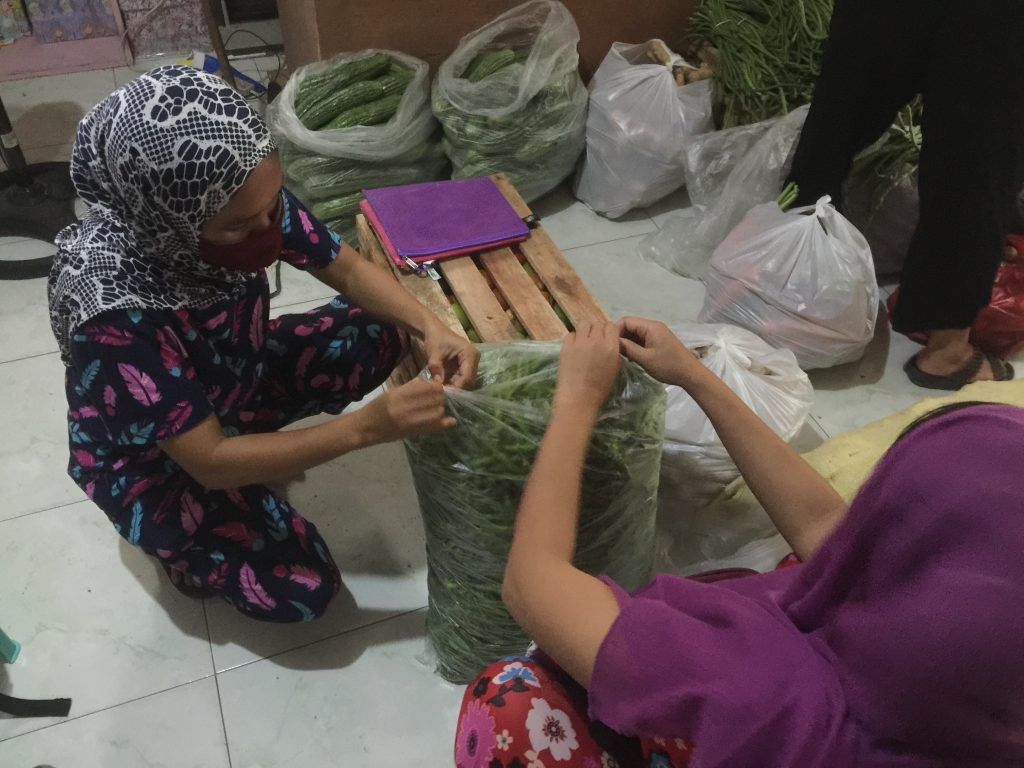 Market day
The group went to all five barangays – Poblacion 3 and 9, and Rosary Heights 3, 4, and 5 – in one day. They had planned to spend two hours in each site, including the loading and unloading of items from the rented trucks. Staff members made announcements on-site in the local language using a megaphone. Physical distancing was observed, and the team used masks and disposable gloves.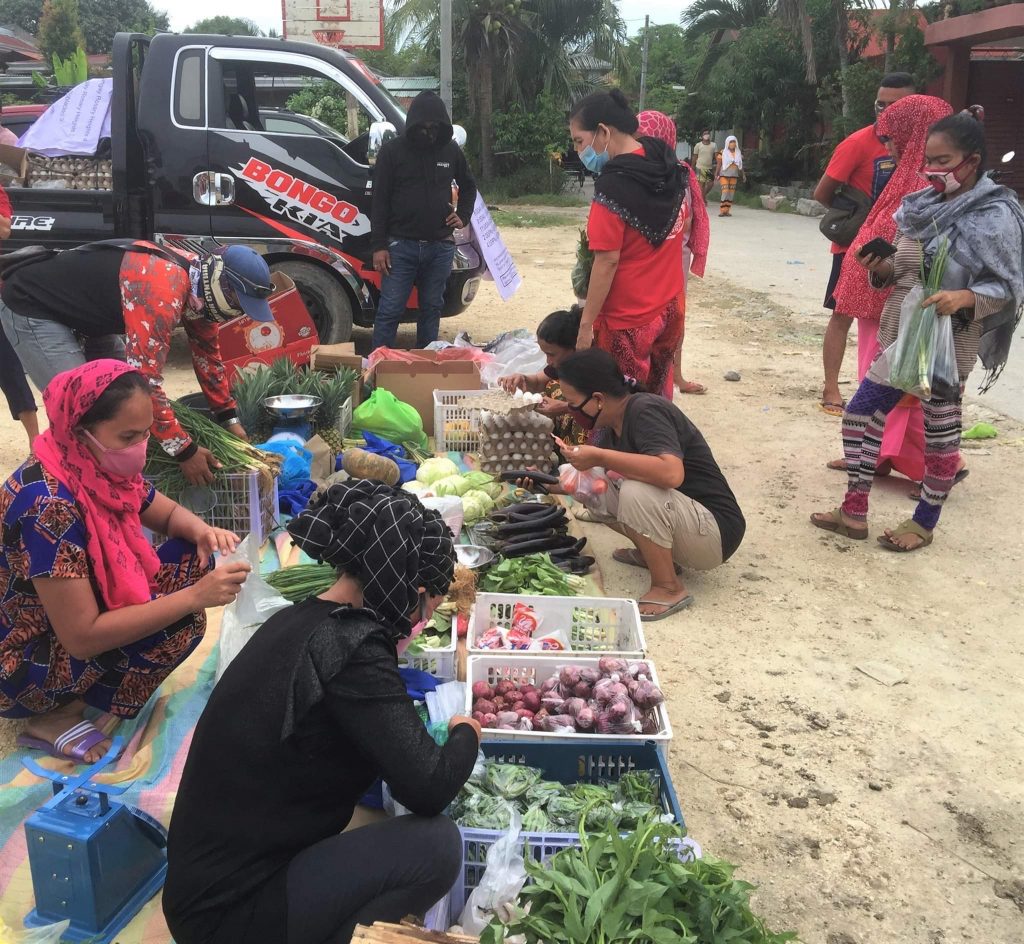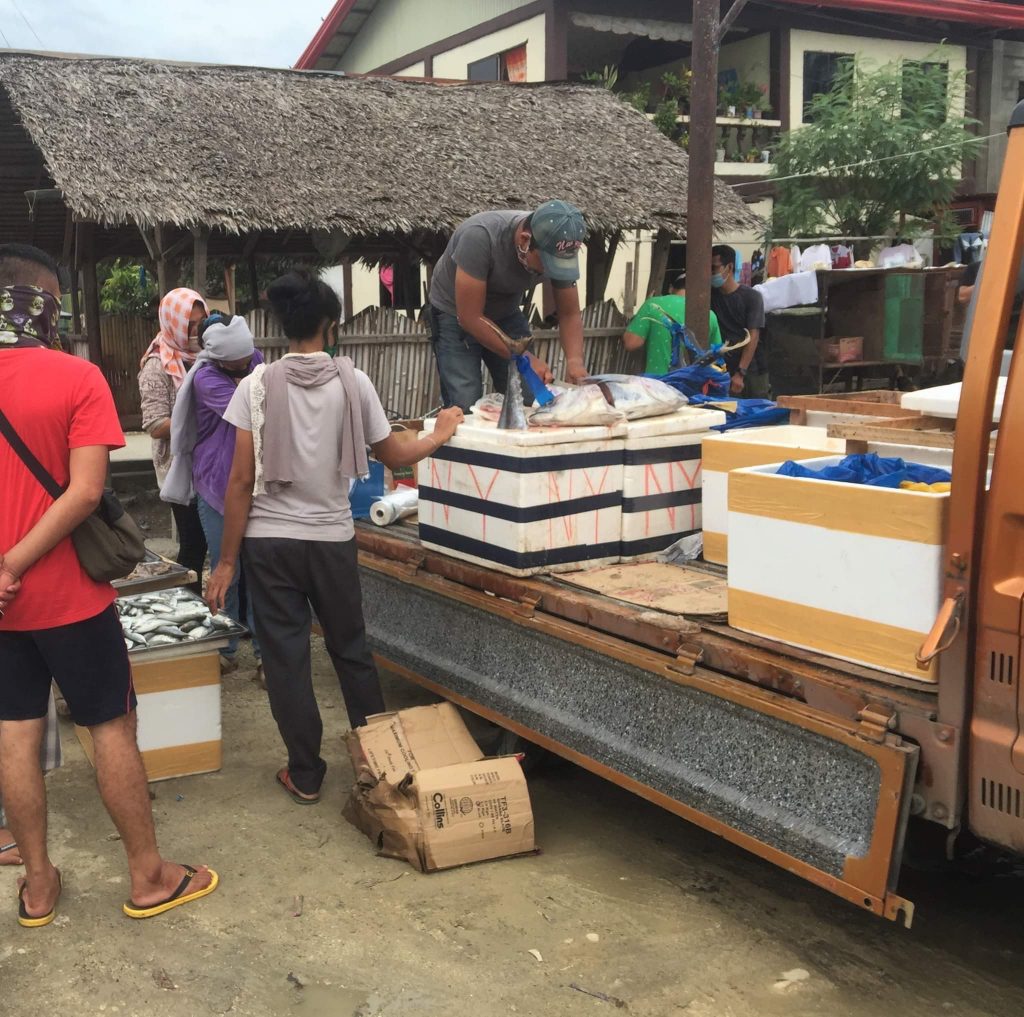 Challenges and lessons
During the post-activity evaluations, several challenges were discussed. Planning and coordination was made more difficult by the quarantine because face-to-face meetings were discouraged, if not prohibited. Making sure the perishable goods stayed fresh – on the day itself and a few days after, in case there were leftovers – was also challenging. There were difficulties during procurement because stock availability was limited, another effect of the lockdown on supply chains. There was also a sharp price drop, particularly for fish, from the day of procurement to the day after the activity. Lastly, five barangays, with one to two market sites per barangay, may have been too many to cover in one day, as the loading and unloading process in each site was laborious and time-consuming.
Some CGS members also expressed hesitance to join future sessions. For one, sales projections made during this run of the mobile palengke may not be applicable to subsequent runs, as buyers begin to have more choices available due to the loosening up of movement restrictions. Some are also less inclined to do it again because they incurred some losses due to the price fluctuation.
But despite these concerns and the challenges they faced, the team has decided to try again and adjust based on the lessons they learned from the previous activity.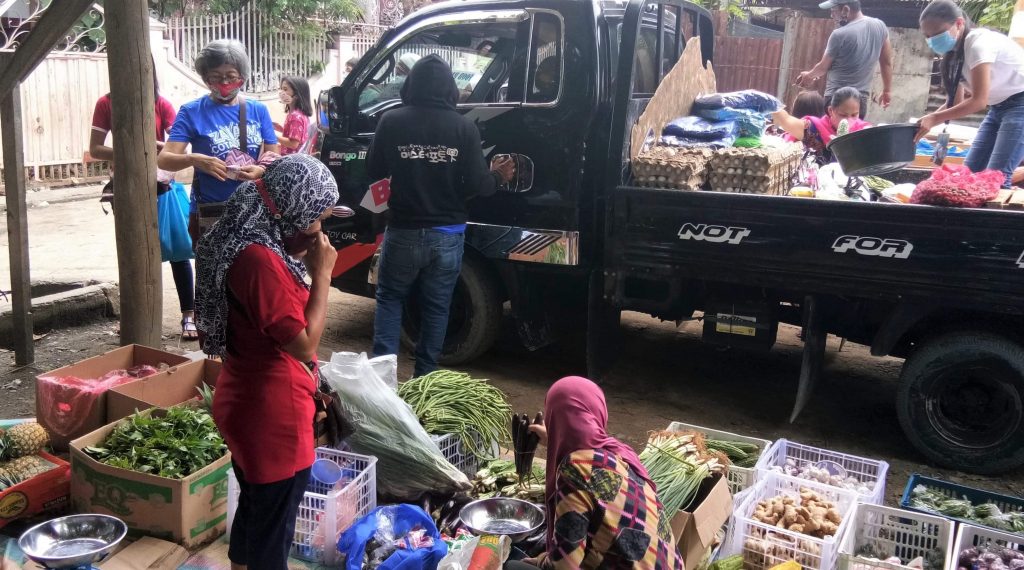 Focusing on people rather than just profit
The mobile palengke gave partner communities a chance to explore an alternative livelihood, and also brought food closer to communities whose access to markets has been difficult. It also allowed the MOVE UP team to see how else they could help improve the livelihoods of CSGs.
It was a good reminder that exploring alternative livelihoods entails taking risks – as all livelihood pursuits have associated risks – and learning from the challenges.
Most importantly, it was a reminder that making livelihoods more resilient is more than a quest for profitability. The systems that make livelihoods more likely to be profitable, sustainable, and humane must also be improved. This requires allowing communities to fully participate in the process (thereby improving their social positions) and working hand-in-hand with local governments (as a result, helping create a more enabling environment). The gains from these efforts may not be as tangible and immediate as turning a profit, but they pave the way for the longer-term, systemic changes needed to help empower urban poor communities.
To bolster urban resilience, then, we must place people, rather than just profit, at the center of livelihood efforts.
---

MOVE UP is an urban resilience project supported by the European Civil Protection and Humanitarian Aid Operations (ECHO) and implemented by consortium partners CARE Philippines, Plan International, Action Against Hunger, and ACCORD.