Two young mothers from communities affected by conflict in Mindanao share why civil registration, previously beyond their reach, matters so much to them and their families
On paper, Deborah's children were never born.
And yet, cradled in her arms is a child with cheeks ruddy from the heat, as real as any other person inside this chapel in Cabanglasan, Bukidnon where some have gathered to receive relief supplies for populations affected by conflict and violence in Mindanao.
Until now, the young mother had been unable to register her children's births because the trek from their remote village up in the mountains down to the local civil registrar's office takes five hours on foot. If she wanted to make it back home before nightfall, she would need to start walking at daybreak. Most of the journey would be over narrow roads, on rough terrain, in scorching heat. She could take public transportation for a portion of it, but for a mother of five with very little money, the cost can be prohibitive. She would also be losing a day's worth of income – from planting corn or working as a farmhand – to run this particular errand.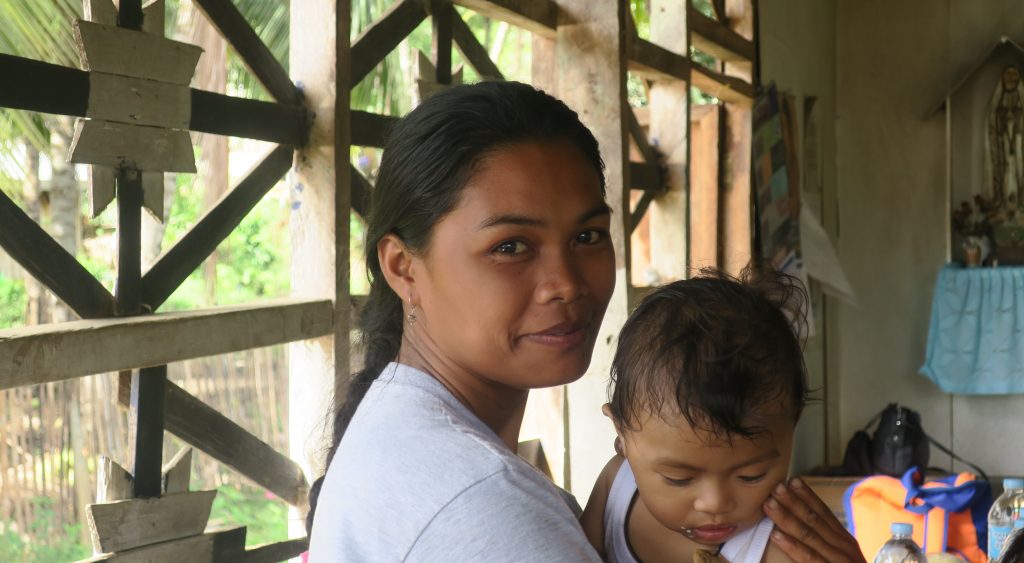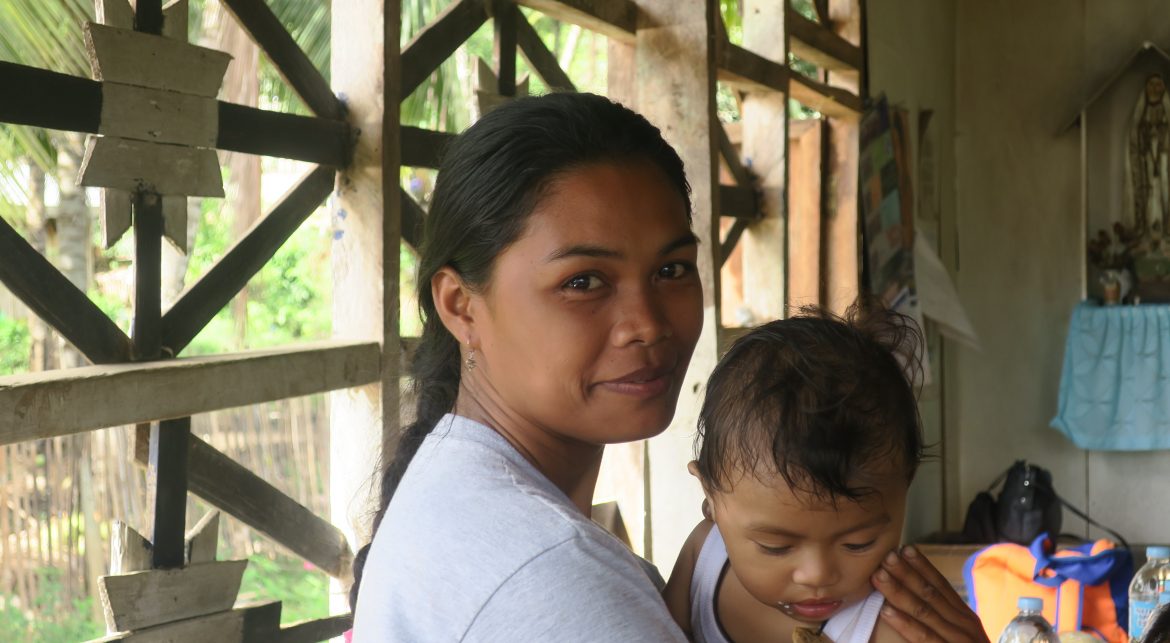 "It has always been hard for us to register," she shares. "Some of us would just ask those heading to the city to register our children for us, but they get the names wrong sometimes."
Civil registration may be a given for most people, but for Deborah and many other lumads or indigenous peoples (IPs), securing a document as basic as a birth certificate is unusually difficult. As such, many lumads simply do not have birth certificates. Plenty of marriages and deaths likewise go unrecorded.
This means that a significant number of IPs lack legal access to privileges and protections extended by the government and other institutions that require some proof of identity. These benefits include access to healthcare, education, conditional cash transfer programs, and financial services, among others. In schools, for instance, children can't enroll without a birth certificate.
"We're not eligible to receive benefits because some of my children are not registered," says Deborah. Of her kids – aged nine years, eight, five, three, and eight months – only the first- and second-born are registered, but the name on the second child's birth certificate is incorrect.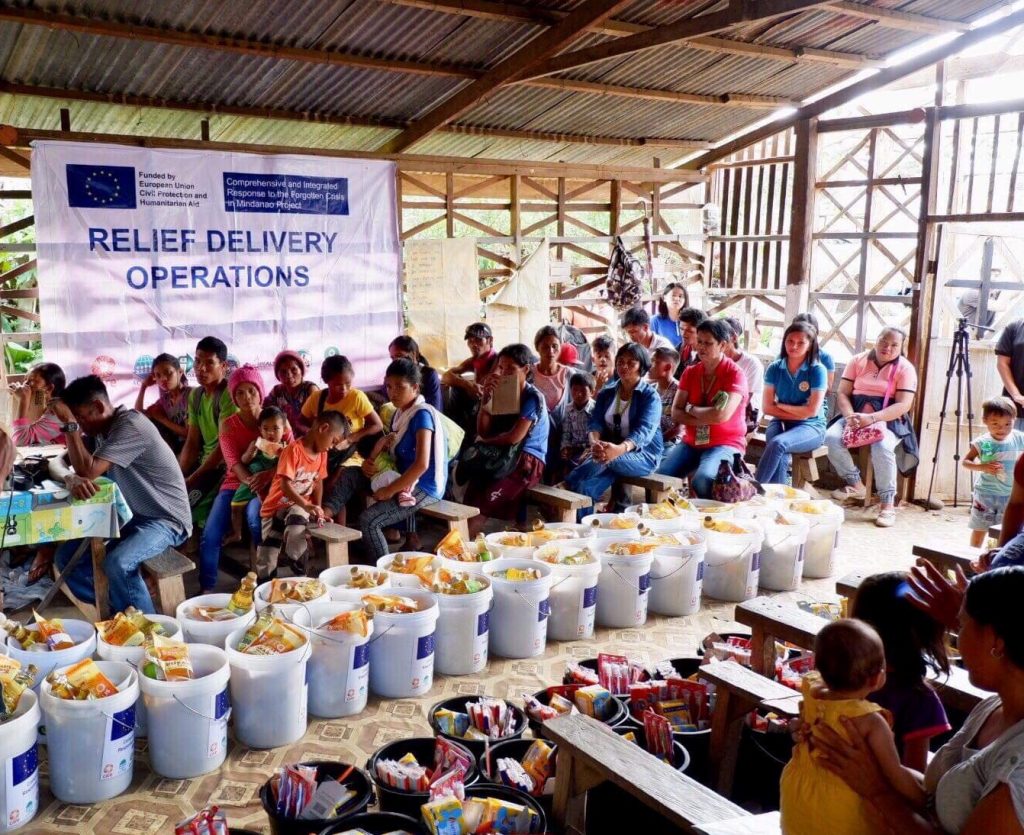 She adds, "We're not part of the cash transfer program, and I don't have an IP card. I really have to work hard to be able to pay for my children's tuition fees. Others are lucky because they use the money from the cash transfer program to pay for school," she adds
Protection from harassment and discrimination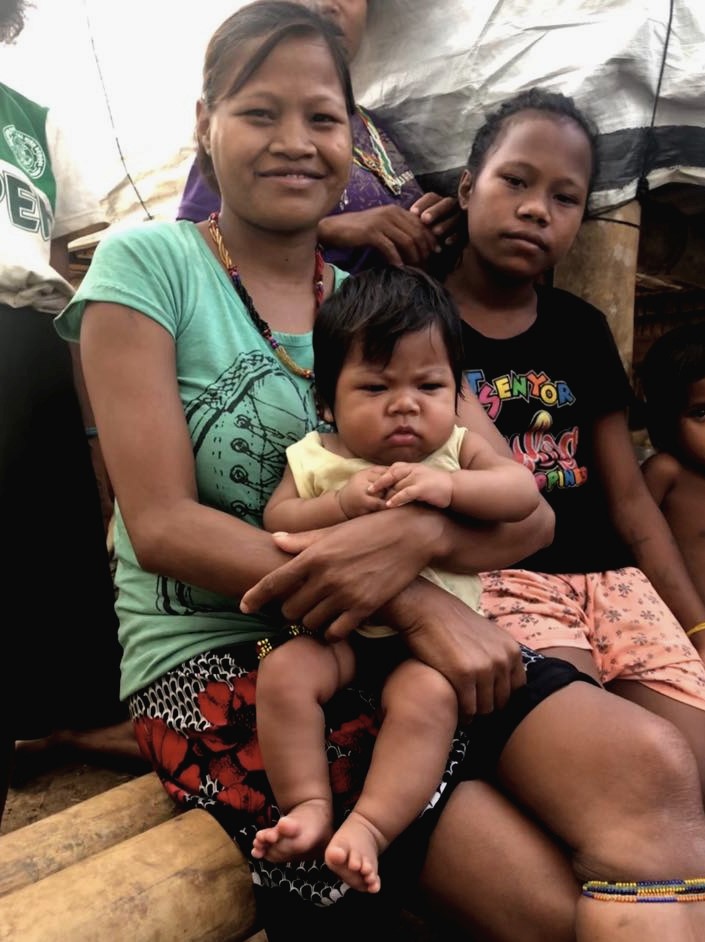 Deborah's story isn't unique. Somewhere else in Bukidnon, another young mother is hoping that securing birth certificates for her family will not only give them access to vital services but also prevent further ill treatment.
Bibit is a mother of four whose community was displaced by violence. She and about 50 other families have been staying in an evacuation site in San Fernando, Bukidnon for three months. With the help of humanitarian organizations, they had set up temporary shelters on top of a hill, close to the barangay hall.
Like Deborah, she lived in a remote village in the hinterlands. Soldiers had stationed themselves in her community amid supposed reports that armed groups were present in the area. In these situations, lumads are usually caught in the crossfire, or are themselves suspected of being rebels and subjected to unfair treatment. They had shown the soldiers their cedulas, or community tax certificates, as proof of identity, but the men in uniform refused to acknowledge the validity of these documents and tore them up instead.
Surrounded by members of her community, Bibit sits on a low wooden bench outside her temporary home one overcast afternoon to recount why and how they came to this place. Her stories, however, seem out of place in this gathering that looks almost convivial: babies with clear eyes cling to their mothers, toddlers muck about on the ground, leaders chime in, elders listen in, and puppies frolic underfoot. Her youngest daughter, who has spent the first three months of her life here, sits on her lap.
"I had just given birth when it happened, so I still couldn't walk or move properly. We heard gunshots. We got scared and started jumping and running around in panic, and then I started bleeding between my legs. We left hastily. My husband had to carry the baby," Bibit recalls.
The hike from their village to safer ground was long and treacherous. They traversed wilderness, steering clear of the main road for fear of running into more soldiers. By the time they arrived in San Fernando, the sun had long set. Fortunately, the barangay officials received them well and gave them food. A pregnant woman they had been traveling with, however, went into premature labor. The infant died, and was buried near the evacuation site.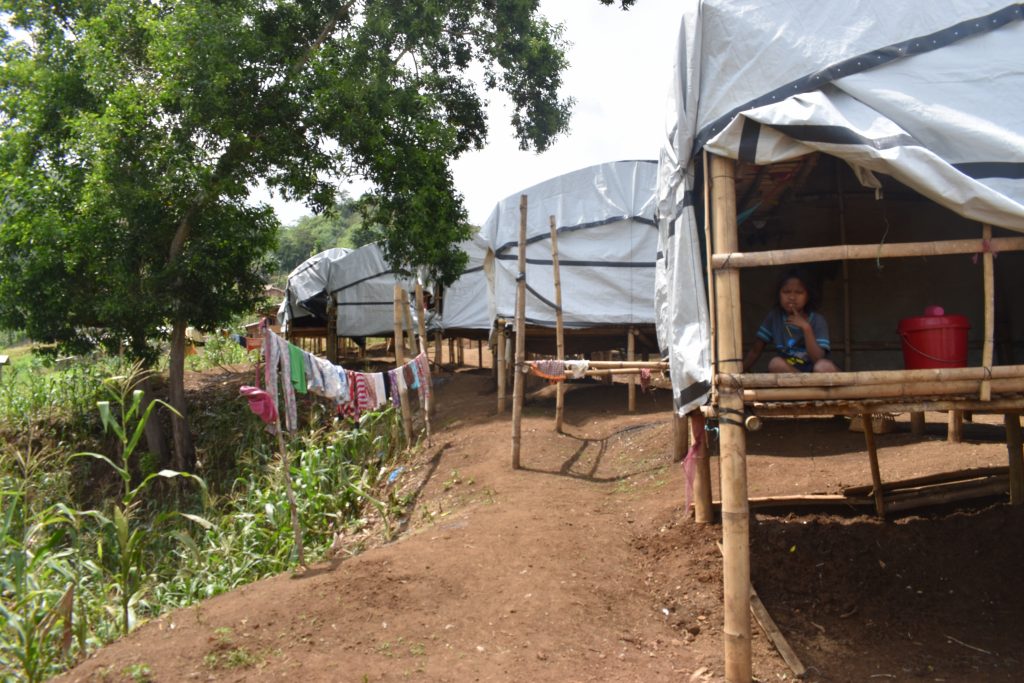 Back in their hometown, life was slow and quiet, she says. They were a community of farmers who subsisted mainly on sweet potatoes that they grew themselves. They would also harvest and sell abaca, a kind of leaf fiber, and use the earnings to buy things like salt. A nearby stream teemed with small crabs that they would sometimes cook with broth. Once the children have slipped into their afternoon naps, the rest of the day was spent preparing for the next meal and cleaning up.
Help from local government and humanitarian organizations
While the situation of Bibit's and Deborah's respective communities remains dire, aid from the local government and humanitarian organizations are helping ease it slightly. This support comes in the form of assistance with shelter, food, water, sanitation, and hygiene, as well as with protection services through civil registration.
For the internally displaced populations (IDPs) in Bukidnon, the processing of birth and marriage certificates was facilitated through the Comprehensive and Integrated Response to the Forgotten Crisis in Mindanao Project, an initiative funded by the European Civil Protection and Humanitarian Aid Operations (ECHO) and implemented by the consortium of CARE, Oxfam, ACCORD, and other local partners. The project serves 85,000 IDPs across Mindanao.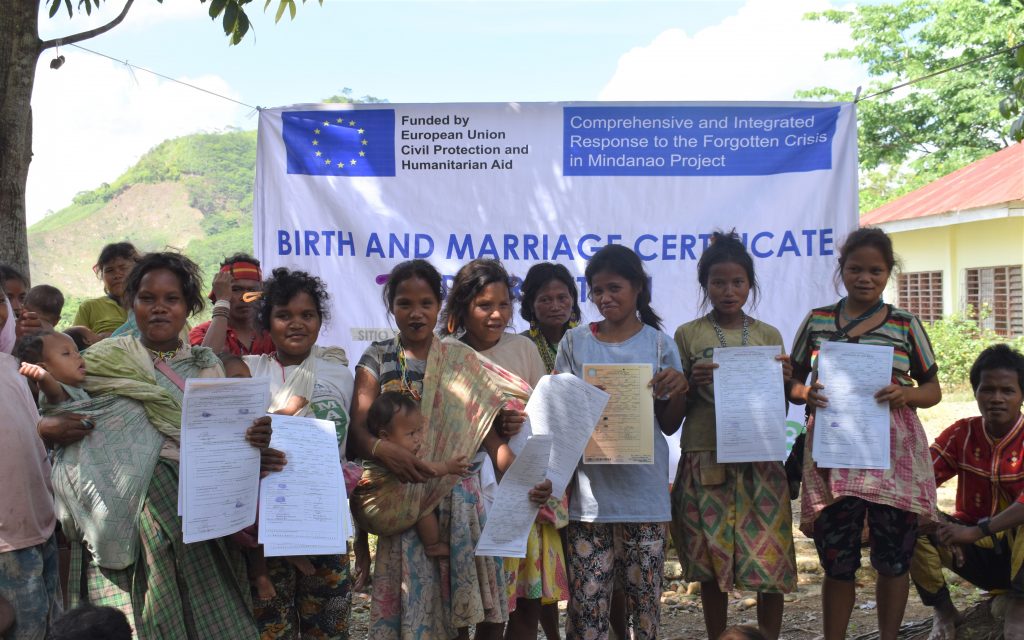 Bibit, who recently received her and her children's birth certificates, hopes that these legal documents bearing their names and details of their identity will help discourage state actors from accusing them of being members or supporters of militant groups. Deborah, who was able to register her three youngest children and correct her second child's registered name during the relief distribution, is grateful: "This is such a big help for us. We actually weren't expecting there to be on-site registration today. We're really thankful."
So much remains to be done to uphold the right of Mindanao's IDPs to a life with dignity. Civil registration is an important step towards protecting this right.
In Cabanglasan, the activity winds down and people file out of the distribution venue. In San Fernando, the crowd disperses and dinner preparations begin. The threat of rain looms overhead, but the sky clears up eventually.