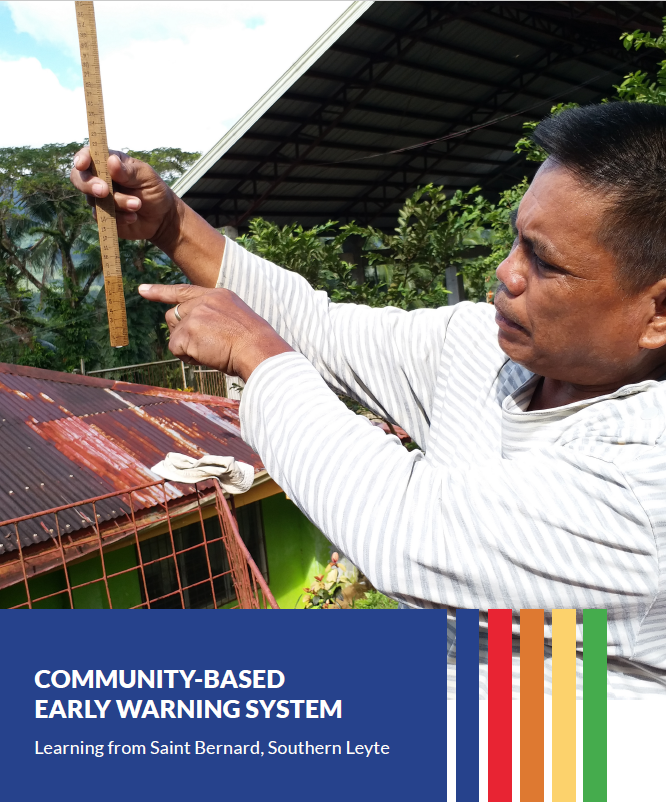 Natural hazards, climate change, and unrestrained ecosystem degradation are spawning extreme events, resulting in massive losses of lives and livelihoods.
Early warning systems (EWS) are crucial in reducing the risks to which vulnerable communities are exposed: effective ones can save countless lives and livelihoods, and less effective ones can turn hazards into disasters and extreme events.
It can provide the opportunity for individuals, communities, governments, businesses, and others to take timely action to reduce risks in advance of hazardous events. This, in turn, contributes to building community resilience. But for an EWS to be effective, it needs to be end-to-end, people-centered or community-based, and landscape-wide.
Community-based refers to an EWS that gives premium to community participation and ownership of the system. A landscape approach means it encompasses larger landscapes such as river basins or watersheds. This requires the harmonization of systems within a landscape, and cooperation among political and administrative units sharing the same landscape.
In the municipality of Saint Bernard in the province of Southern Leyte, the setting up of the EWS, among other DRR and climate change adaptation actions, was occasioned by a landslide that wiped out an entire barangay (village) in 2006. The event underscored the municipality's vulnerability to multiple hazards and the urgent need to improve preparedness.
Through the collaboration of the municipal LGU, government agencies, civil society organizations, and community members, the EWS was instituted. In 2013, their community-based local flood EWS was recognized by the UN Sasakawa Award for Disaster Reduction for its innovative approach that combines technology and comprehensive social preparation. It was one of six projects from around the world that received the award.
This study presents Saint Bernard's experiences and lessons learned in setting up and managing the end-to-end, community-based, and landscape-wide EWS for floods, landslides, and tsunamis.
---
Download the report here:
---