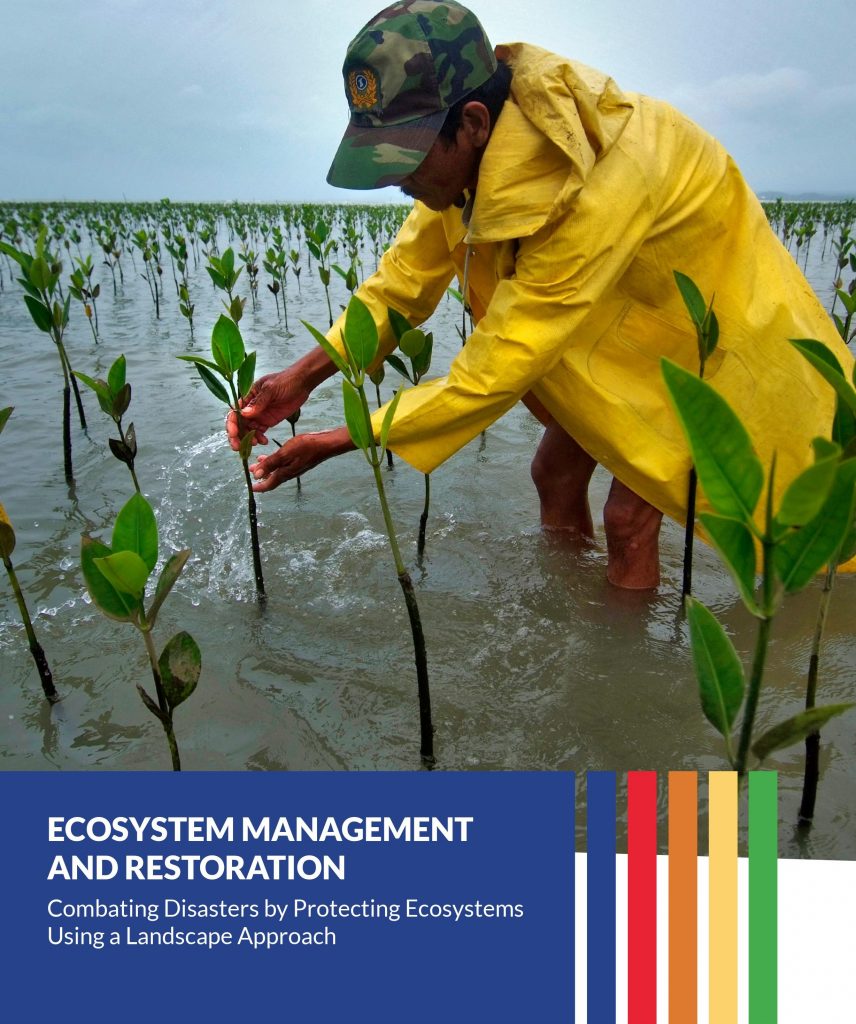 When Typhoon Monang battered the coastal village of Sabang in 1993, massive swells from the ocean engulfed houses near the shore and killed scores of residents. One local recalls fleeing her home under the heavy downpour together with her cousin, and losing grip of the other girl as raging flood waters swept them away. Her cousin was found dead the next day. This grim episode in the villagers' collective memory has left them fearful of news of approaching storms.

Preventing such tragedies was ACCORD's mission in Calabanga,
a municipality in Camarines Sur that is home to 11 storm surge-prone
coastal villages, one of which is Sabang. This was done
by implementing a Disaster Risk Reduction (DRR) program
complemented by an Ecosystem Management and Restoration
(EMR) strategy.

This approach requires the active and meaningful participation of
local communities. Empowering them to become active participants
rather than victims means equipping them with the proper tools
to assess their risks and vulnerabilities, and guiding them through
capacity trainings and education. This will help them plan courses of
action that are well-adapted to existing hazards and their own
social context. Incorporating EMR into the process will augment the
overall results of the program, for instance, by creating healthier
ecosystems which may decrease disaster risks in both coastal and
upland communities and also contribute to creating sustainable
livelihood opportunities.

ACCORD supported building the capacity of residents against
climate and disaster risks while mainstreaming the protection and
management of natural resources in communities that are located
near the shores and in upland areas. Part of its DRR program in
Barangay Sabang is the introduction of mangrove reforestation as a
small-scale mitigation measure to help reduce the adverse impacts of
disasters in this time of anthropogenically-induced climate change.
A similar approach of rehabilitating ecosystems to complement
disaster risk reduction and management was introduced in barangays
and municipalities of Compostela Valley and Agusan del Sur.
ACCORD, together with its consortium partners, implemented
EMR activities such as riparian reforestation using indigenous tree
species, slope erosion mitigation, and tree planting in portions of
the Agusan Marsh.

Years after the implementation period of the projects described in
this study – one project was launched in 2009 and the other, in 2015
– ACCORD continues to nurture ties with these communities and link
them with opportunities for capacity building. The communities have
also been able to sustain their EMR efforts.
---
Download the report here:
---