About ACCORD

Assistance and Cooperation for Community Resilience and Development, Inc (ACCORD) is a non-stock, non-profit civil society organization, working with the vulnerable communities in the Philippines in resilience building.
ACCORD works in partnership with the least-served, most vulnerable communities.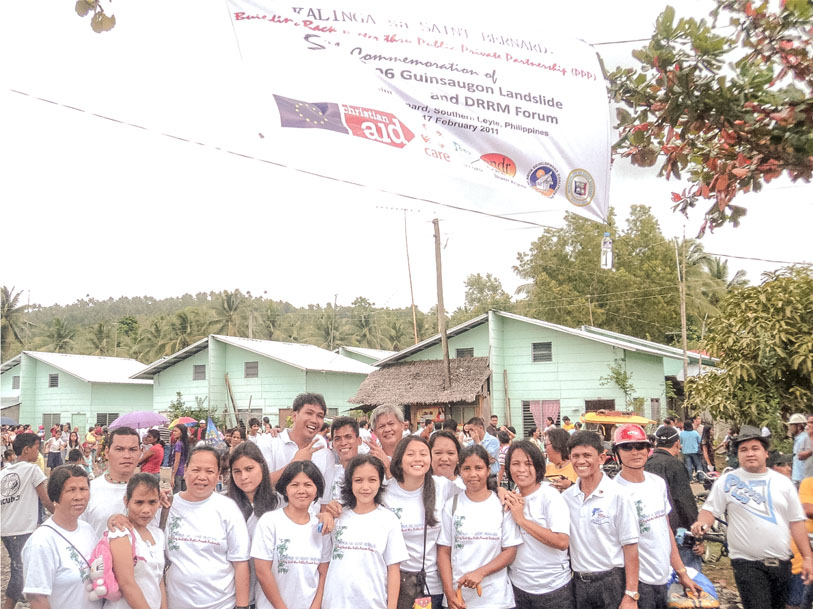 With its long years working with communities high risk to different hazards, natural and human induced, ACCORD has developed its framework, harmonizing disaster risk reduction, ecosystem management and restoration, and climate change adaptation, and food security: The Integrated Risk Management or IRM.
Our Vision
We envision a safe and secure environment where every child, every woman, and every man will be free from poverty and inequity.
Our Mission
ACCORD is committed to strengthening local capacities for managing programmes focused on poverty reduction and human development that have lasting results.
Working in hand-and-hand with poor communities, people's organizations, local governments and other CSOs, ACCORD is geared towards:
Strengthening capacities of communities in project cycle management
Demonstrating innovative projects. Ecosystem-based and climate-smart disaster risk reduction, emergency response, and food security are the key components of Integrated Risk management
Development of fundraising strategies and enhancing financial management systems
Promoting learning in action
ACCORD draws its strength from its team members, who posses local and international experience in diverse yet interrelated fields and disciplines including disaster risk reduction, environment and natural resource management, climate change adaptation, food security, and local governance.

Our History
ACCORD traces its roots to the Strengthening Assets and Capacities of Communities and Local Governments for Resilience to Disasters (ACCORD) Project, which is a collaboration amongst CARE Nederland, the Corporate Network for Disaster Response ,and the Agri-Aqua Development Coalition, with funding from the European Commission Humanitarian Aid department.
One of the important lessons from the ACCORD Project is that improving local capacities in quality programming is key to achieving larger and lasting outcomes. Gaps were as well identified in the programming capacities of communities, people's organizations, local government units and NGOs.
ACCORD was established specifically to fill this gap, committing to build local capacities in programming so that poverty reduction and other programmes developed by communities, people's organizations, local government units, and other key players would be more effective, would have sustainable outcomes, and would be replicated and scaled up.